I was thinking about my mom's funeral and about the upset the eulogy had caused.
I wanted a spiritual funeral quote and a poem –"Warning. When I am an Old Woman I Shall Wear Purple' by Jenny Joseph read at the funeral. My older sister, who is 20 years senior to me, thought it inappropriate and preferred more traditional memorial services.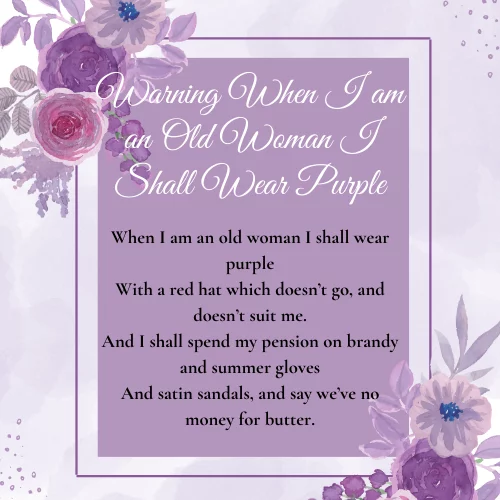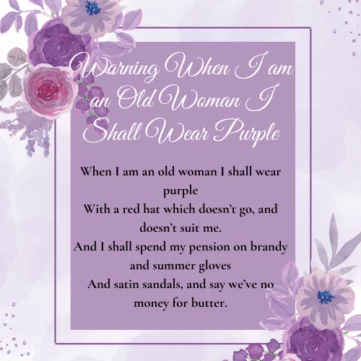 Whilst I believed in funerals being a celebration of life where there was room for spiritual funeral quotes, poems, music and stories, she was old school and believed in traditional religious funerals. Her views have since changed on this.
I was furious about the decision. The funeral was not just about her and her needs. It involved the rest of the family, too. I knew how much that poem meant to mom and it was part of my way of saying goodbye.
Losing a loved one is never easy and grief often brings out the worst in us. And so we found ourselves at a stalemate with no way forward.
In the end, I agreed that we would defer to the pastor. The pastor was asked for her opinion on whether that poem and a spiritual quote were appropriate readings for funerals.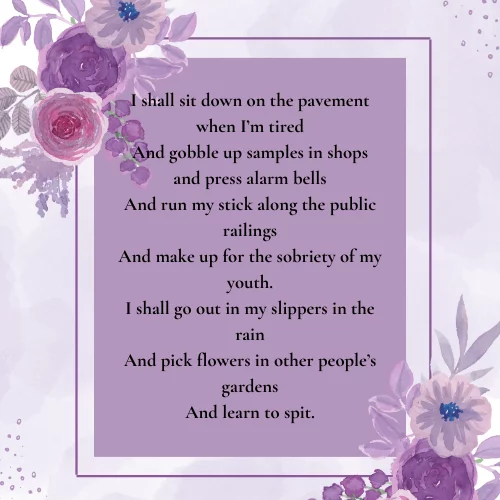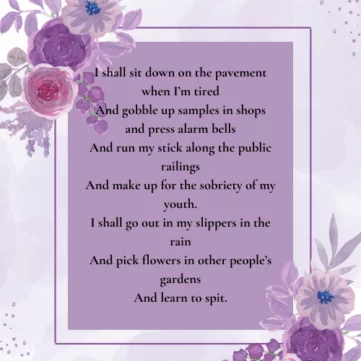 Luckily for me, it was a young female pastor who handled the situation beautifully.
She carefully explained that when the people we love are stolen from us, it can be hard to find the words to express our emotions.
Losing a mother hurts and we never stop loving them. She told us how there were many ways to say goodbye and our funeral program was ours to design. We could control the type of funeral we wanted and if we couldn't find the right words, then we could look at other sources for help.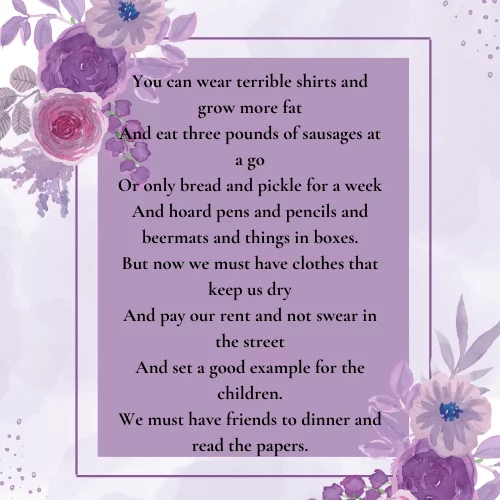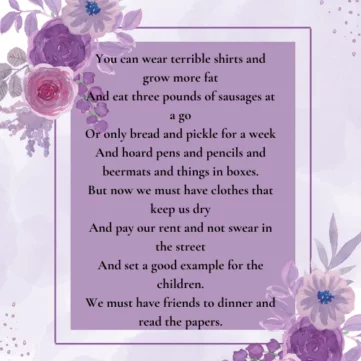 We could choose quotes from artists, read poems or read The Lord is My Shepherd when it was time to say goodbye. It was our choice.
The most important thing was to know that our mother loved us, that funeral readings were personal and we could decide what funeral quote would help us express how we feel about a loved one.
So she read the Colour Purple and a traditional bible reading and she did them beautifully. I don't remember anything much but I do remember her passion when reading the Colour Purple, which she said was one of her favourites.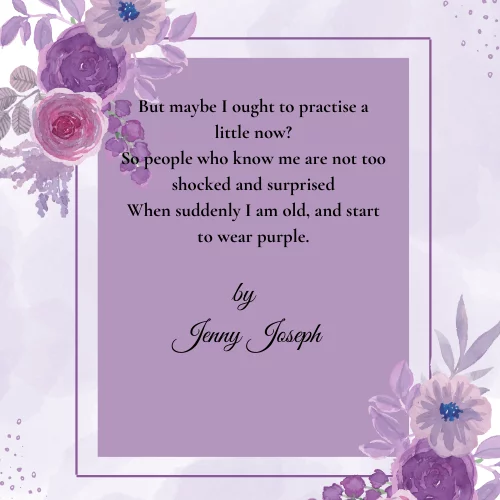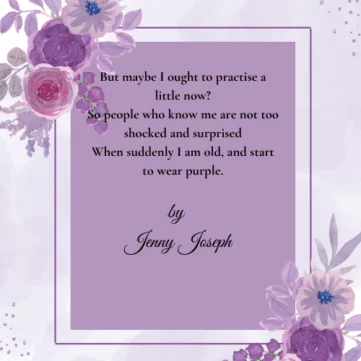 The funeral quote you choose is never going to wipe away every tear, but it could help you find words to express your grief.
When I die, I suspect there will be few people to mourn me, but I would like my funeral to be a celebration of life. Maybe a few inspirational funeral quotes or maybe even the same poem -Warning when I am Old I Shall Wear Purple.
Like everyone, the days of my life are numbered, I can't choose when I die but I can choose what happens at my funeral. I can also choose quotes to help my daughter to arrange my funeral. the shadow of death can be a long one but that doesn't mean I can't make it easier for those I leave behind.
Making things easier is one reason why I started this website. There are other resources that you might find helpful. Check out the Resources Page for more freebies.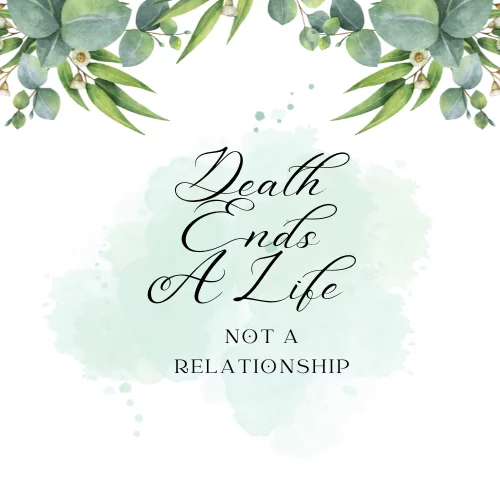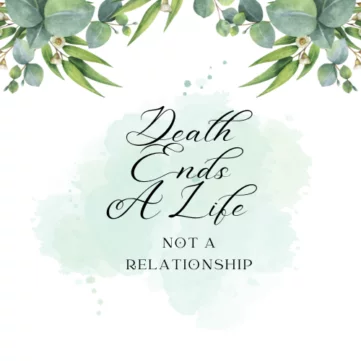 More Spiritual Quotes For Funerals
If you are looking for some inspiring celebration of life quotes why not download our little book of funeral quotes. It has both spiritual funeral quotes and popular funeral quotes.


If you want to know more about the formalities of arranging a funeral in the UK the UK Govt website has a clear practical resource
Summary of choosing a Beautiful Spiritual Quote for a funeral
Choose something that is meaningful to you or was special to your loved one.
It can be religious or non-religious.
It can be happy, sad, inspirational, it's yours or their choice.
The important thing is to celebrate the life of your loved one and to remember them.
Author: Caryn Leach-Smith – Writer, blogger, coach