Can you buy coffins online?
Yes! This is the short answer. You can buy a coffin or casket online for either a cremation or a burial. In fact there are some very good reasons why you should buy a casket/coffin online. 
One reason you should buy a coffin online is to save on funeral costs.
Some funeral homes make a huge profit on coffins. People are vulnerable when they are grieving so if the local funeral director strives to offer an expensive solid wood casket people are likely to accept the recommendation even if they don't always want that particular coffin.
Not all funeral homes have a price list on display and sometimes they can make you feel like you should be buying the best quality solid wood traditional coffin, when what you really want is an artisan willow coffin. 
Pure White Coffins For Burials Or Cremations
It's important to know that funeral homes are not allowed to stop you choosing a casket or coffin from an online retailer. You can purchase online and have the online sellers deliver the coffin directly to the funeral home or to the crematorium if you are having a direct funeral.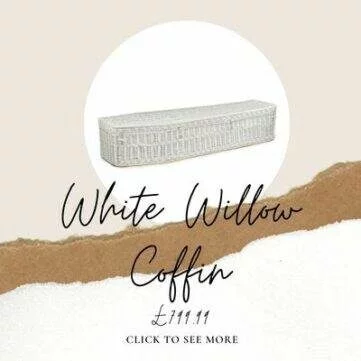 A friend of mine wanted a willow wicker coffin for her husband, however, it wasn't an option because the funeral home was only selling coffins made from popular materials like wood and fibreglass.
His death was unexpected and they hadn't made any funeral arrangements. Unfortunately, she doesn't live in a country where you can purchase a coffin from online retailers, so she had to choose from the expensive coffins available. 
She wanted to buy a coffin to reflect his personality and his values but that wasn't possible.
It upset her deeply because she knew he didn't want a traditional coffin but she had no other choice. Fortunately funeral services and funeral products are changing and there is now a wide range of funeral coffins and caskets you can buy online.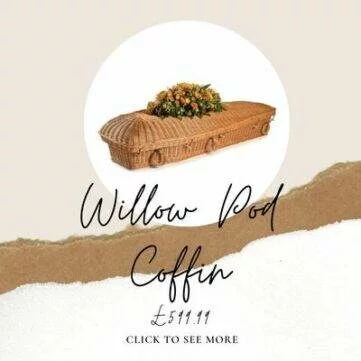 What are the types of coffins and caskets can you buy online?
Buying online is becoming increasingly popular. More and more people are changing their views on funeral planning. They want funeral products that reflect the personality of their loved one and that are a true celebration of their life.
There is now a large range of coffins and caskets online including:
Willow
Cardboard Coffin
Solid Wood Coffin
Metal caskets
Picture coffin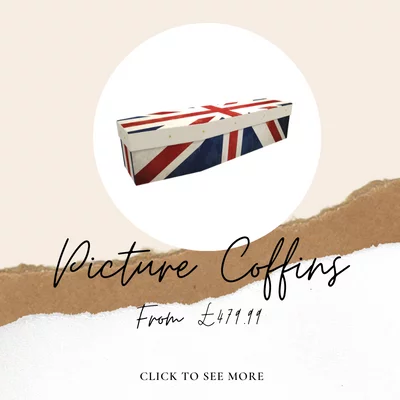 If you are considering alternative burial options such as burial in a woodland or meadow then you will need to choose natural coffins such as wicker coffins made from willow or seagrass or eco-friendly recycled cardboard coffins. Natural materials don't cause damage to the earth which is why natural burial sites request eco-friendly coffins.
What alternative coffins are for sale in the UK?
Alternative coffins are becoming increasingly popular in the UK, with a wide variety of options available to purchase online.
For those looking to make a statement, there are wicker coffins which come in a range of shapes and sizes, as well as hand-crafted wooden varieties. Customization is also an option. 
For those wanting something more environmentally friendly there are cardboard or bamboo varieties, or even ones made from recycled plastic.
Eco-friendly wool coffins are also available, while 'green' coffins made from plants such as willow and seagrass are growing in popularity.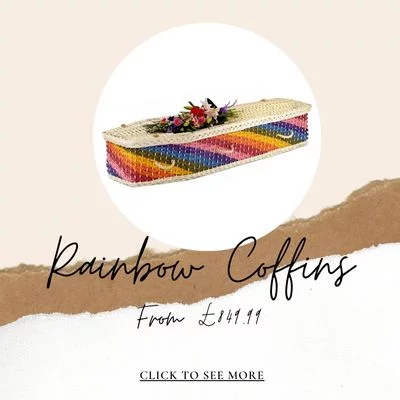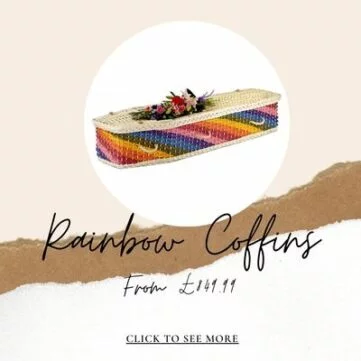 Buying from online retailers
The process of buying a coffin online is very simple.  
You can choose from a range of coffins. Online retailers offer high-quality caskets at lower prices than the funeral home, but most importantly they offer people a quality product and service at a price they can afford.
Buying funeral coffins online is stress free. You can easily compare prices and see all the different types of coffins. 
You can easily find the perfect coffin for your loved one without any pressure from funeral directors or funeral homes.
Online sellers offer quality products that are available for fast next-day shipping.
Many websites also use trustpilot so you can see what other people think of the service and the coffins purchased online. In addition some sites offer a money back guarantee if your coffin purchase online isnt as you expected or you change your mind. 
The average price of a funeral in the UK is £9200 so it makes sense to purchase online.
You can even order a customized coffin. So if you need a longer or bigger coffin customisation this is possible and your online retailer can help you with this. They are likely to call to confirm your requirements and help you make sure that everything is correct.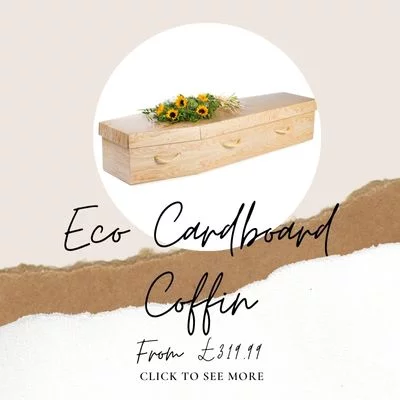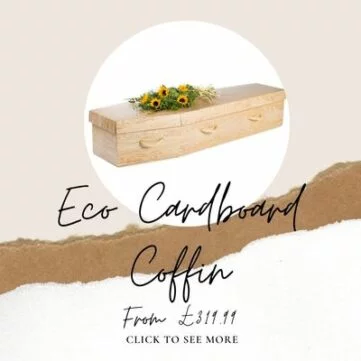 In summary
The short answer is yes you can buy a coffin online. 
You can choose from a range of coffins and caskets.
You can customize your order.
You can choose traditional coffins or natural coffins such as willow.
You can get next-day shipping to a funeral home or other location.
When you purchase online can find the perfect coffin and save on funeral costs 
You can purchase online with complete peace of mind because many of the 
Whatever type of coffin you're looking for, you're sure to find it online