Today I want to shed some light on coffins for natural burials.  Not all coffins are a good fit for a natural burial which are sometimes called woodland burials. In this article we will discuss what a natural burial is and show you some suitable coffins/caskets.
in this article coffin and casket mean the same thing. If you want to know the difference you can check out this blog post: Coffins vs Caskets: A Review Of The Difference
What is a Natural Burial?
A natural burial is an environmentally friendly burial. It is special because of the way in which the body is buried and the type of place that a person is buried in.
The emphasis is placed on returning everything back to nature without causing damage or leaving a chemical footprint.
Natural burial grounds focus on conservation of the natural environment and protecting the earth. This means that when bodies are buried in a natural burial ground there should be nothing that pollutes or damages the environment like plastics or toxic chemicals.
This means that bodies must be free from embalming fluids as these are highly poisonous and they leak into the soil.
Clothes worn by the deceased must be from natural fabrics such as cotton, linen, silk, not artificial fabrics like polyester which can take hundreds of years to decompose.
The coffin, its lining, trims and handles must also be made from natural products like, willow, wood and cardboard which breakdown naturally.
The Best Coffins for Natural Burials.
Coffins made from natural products such as wood, wool, willow, seagrass, bamboo and cardboard are the best types of coffins for a natural burial.
A wicker coffin is not a particular type of material. It is a method of hand weaving material using things like willow or seagrass. The willow used in British made coffins is harvested from sustainable willow plantations so it produces a very eco-friendly coffin.
Here are 4 beautiful eco-friendly coffins suitable for a natural burial.
Cardboard Coffins For Natural Burials
Cardboard coffins can be cheaper than a wooden coffin so you save money and care for the environment. They can be simple and plain, hand decorated or a picture coffin like the one below. See more here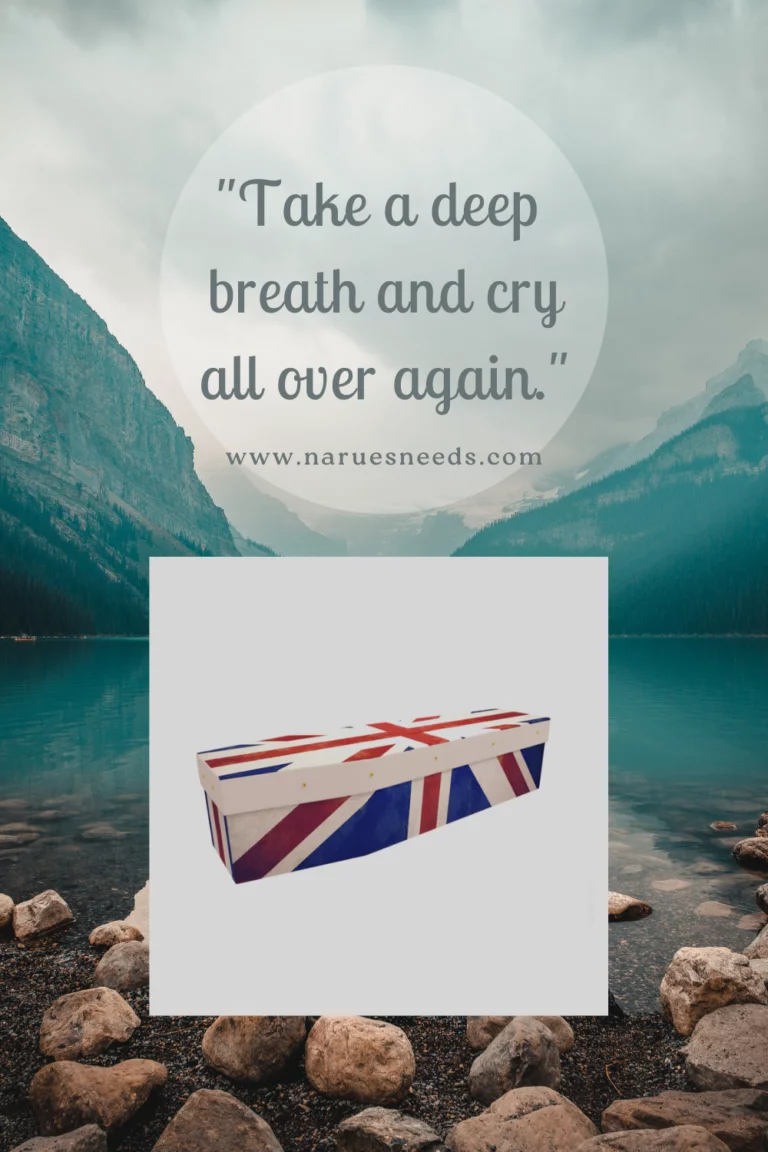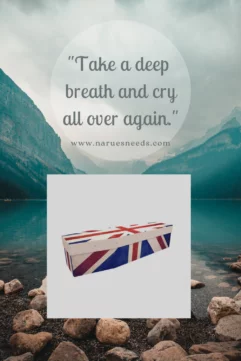 White Willow Coffins For Natural Burials
There is something very pure and spiritual about white willow coffins. That's probably why they are a popular coffin for natural burials. See more styles of white willow coffins for natural burials here.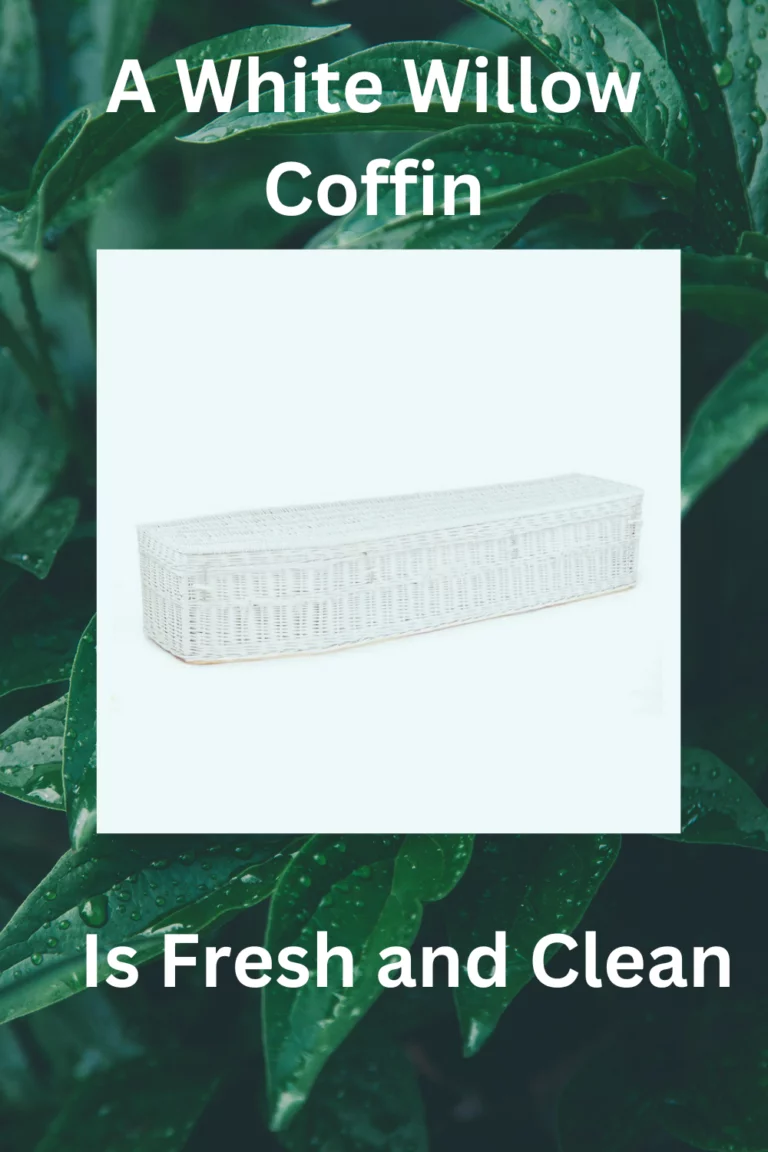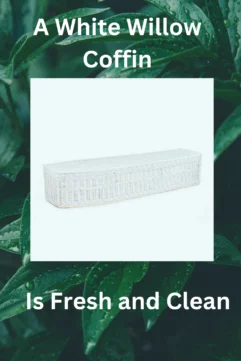 Perfectly Natural Willow Coffins
This rounded wicker coffin in earth colours is perfect for nature lovers. It's elegant and unpretentious. It's simple, humble and a perfect way to say a final farewell.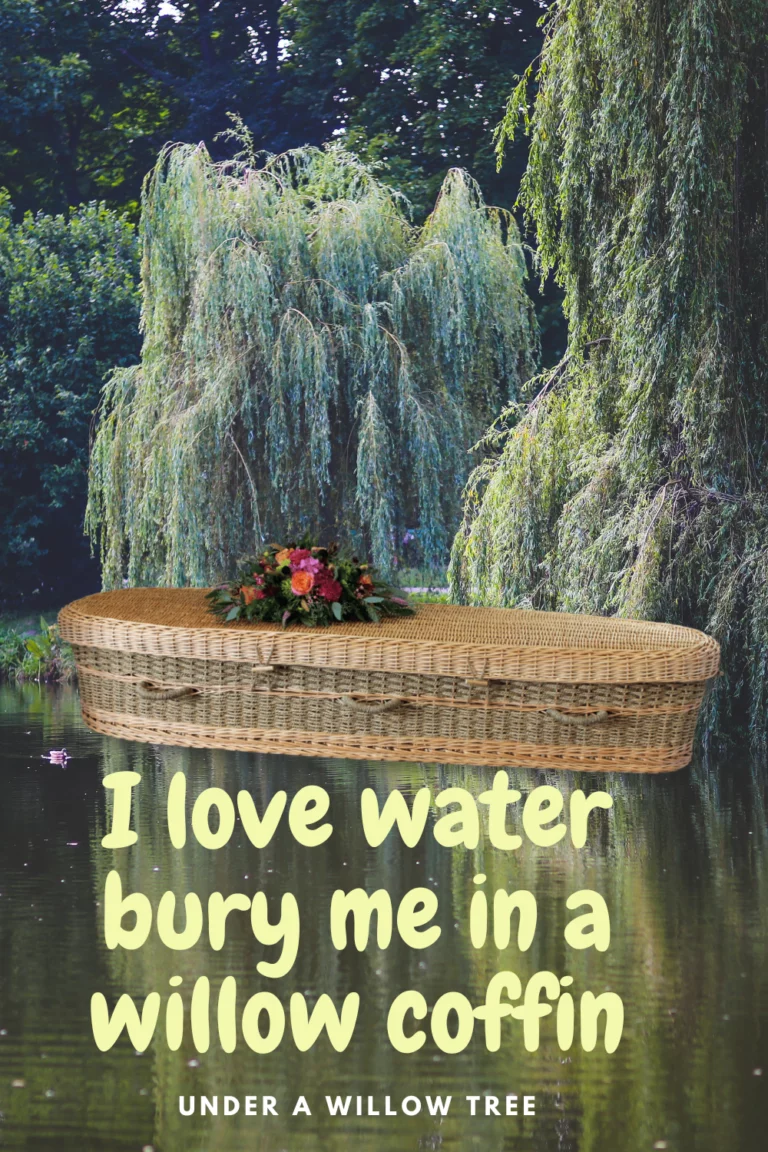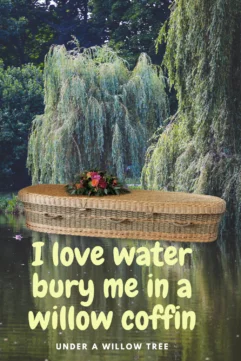 Wicker Pod Coffins For Natural Burials
Beautifully crafted Willow coffin in a unique pod design buy it here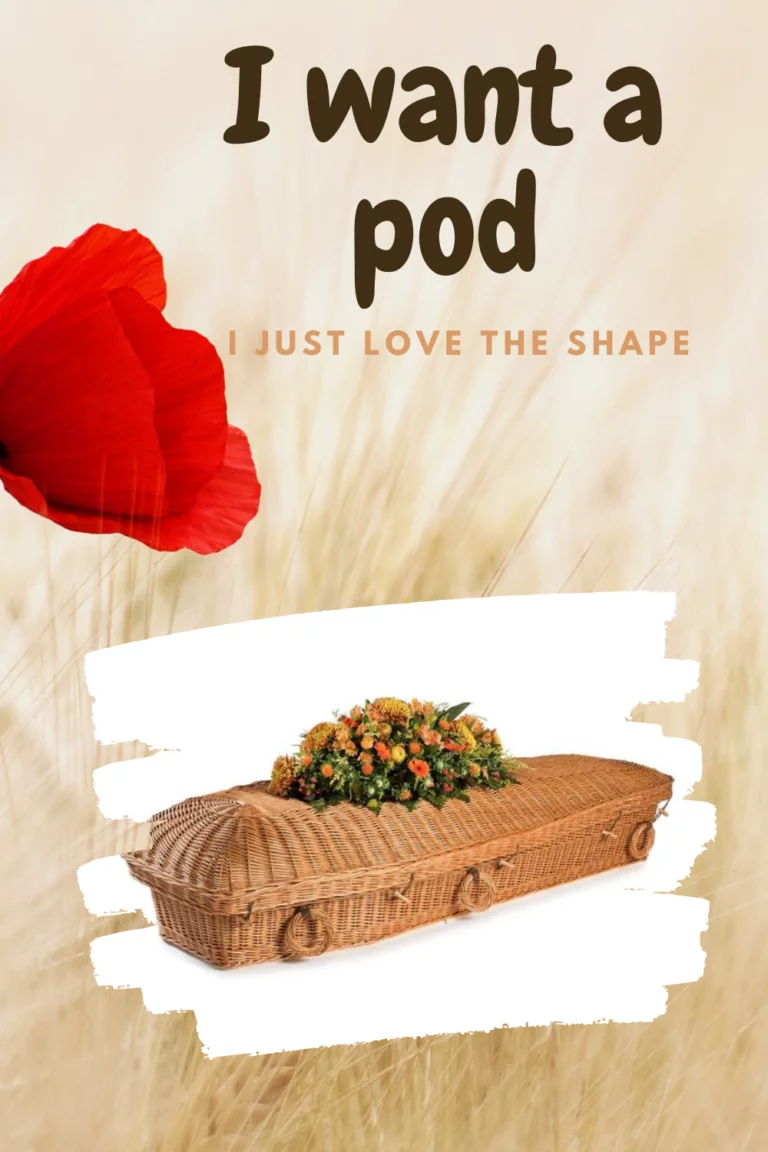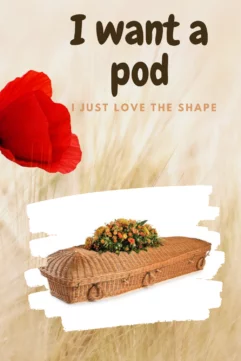 Rainbow Wicker Coffins
What can be more natural than a rainbow? When you've lived your life in colour doesn't it make sense to take one last colourful stand?  Rainbow willow coffins are all hand died which is why they look so stunning.  See more here.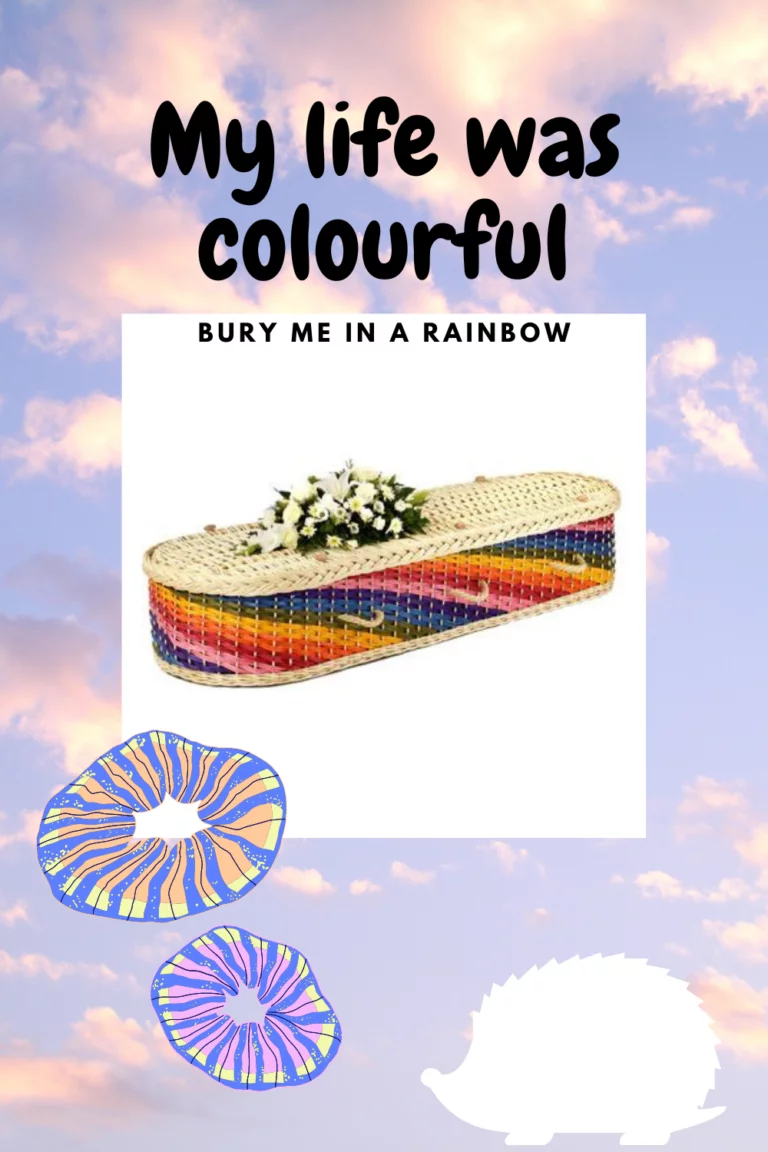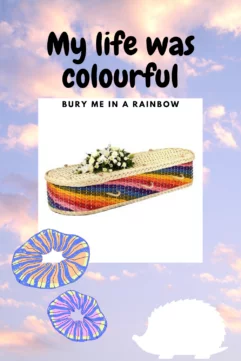 Eco-Friendly Coffins for Children
If you are considering a natural funeral for a child then consider wicker or cardboard coffins. You can choose from a range of colours and styles so you can select the most appropriate one.
ThinkWillow have a range of eco-friendly coffins for natural burials which you can discover here.

Natural Burial Grounds
For a list of natural burial sites in the UK head over to the Natural Death Centre.org website where you will find a lot of useful information on natural burial grounds in the UK.
Final Thoughts
Death is a part of the life cycle. It deserves respect and consideration. We should also make sure we prepare for our death. It's not morbid, it is practical and it can save our families from financial stress and worry. Natural Burials are becoming very popular, to make sure it goes smoothly choose a suitable eco-friendly coffin for a natural burial.